September 04, 2019
At home (and work) with Martina Blanchard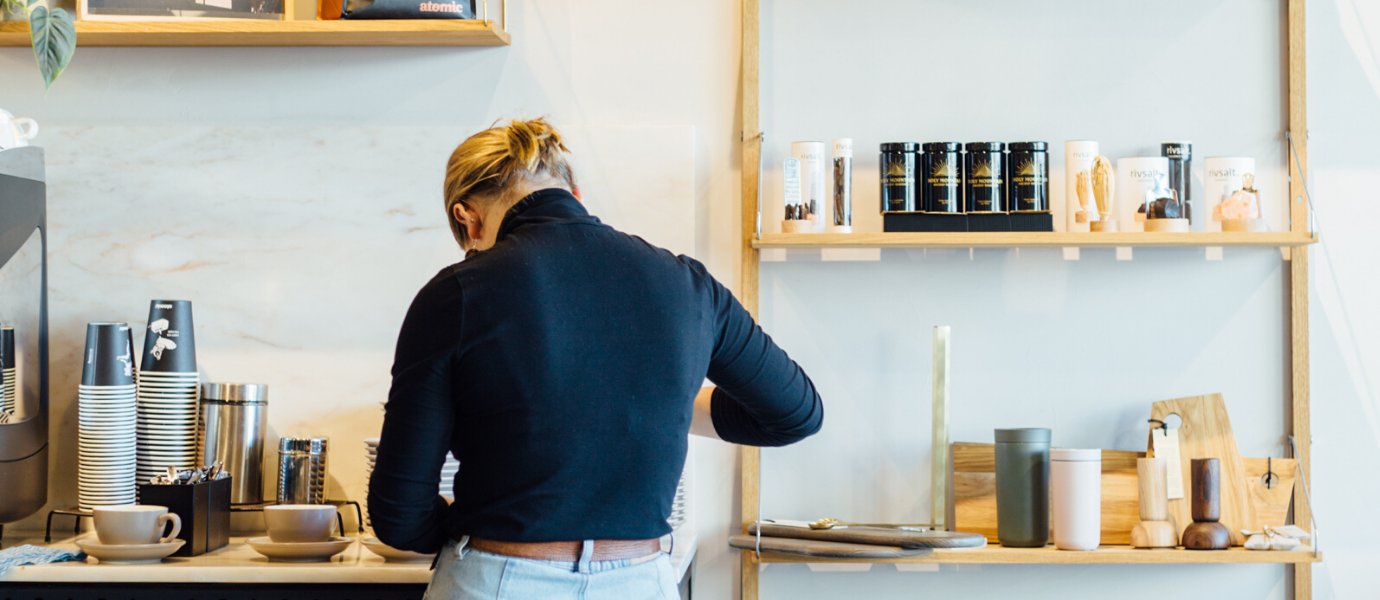 Tell us about Slow Store? Where did the concept come from?
I was looking for a creative outlet combined with a more conscious and slower way of life. Originally, I was seeking to open an interior store that resonated with my passion for Danish design and minimal interior styling. Sunny on the other hand has a vast experience in the apparel industry and is driven by ethical & sustainable garment production. We have combined our ideals & experiences with the slow ethos and started to work on how to translate this into a conscious business model. It actually all stemmed from the change that we have started at ourselves, changing our own state of mind about life then made us think about growing it into a brand that can encompass SLOW…to share our passion and establish a brand that echoes the luxury of simplicity, quality, permanency and health across the fashion, design and beauty fields.
Things you cannot live without at home?
My sharing size teapot and my favorite tea cups by Taika – I love whimsical designs on cups (I also have a pantry full of loose leaf tea options, always trying new blends etc... it's a very comforting ritual, especially during Southland winter time! The local tea makers STIR teas have beautiful blends and you can pick them up at the local Remarkable market) Plants – I have lots of them at home  –  green living interior is so good for your health and mind .
Favorite fragrance? For the body: Cacti by Regime des Fleurs Aromatic Aquatic fragrance  (amber, mate, heliotrope, black tea, shiso, aloe vera, jasmine sambac, cucumber, watery notes and bergamot) yum...(Here comes my plant obsession again!) For the home:  All time favourite Clove & Sandalwood by Palm Beach Collection
Must do's in Queenstown for visitors?
This would be hard to narrow down, as there is so much to do! Personally I love hiking, skiing and biking – plenty of opportunities for these activities down here, beautiful trails/ mountains you would be spoiled for choice. Additionally, I love an alfresco dining so the Akarua Kitchen by Artesian and or Amisfield Winery are my favourite, neighbouring Wet Jacket wines and White Stone Cheese Co. would be nice choices for food/wine experience also. Oh and  the all time parents' favourite the Lake house on the beach in central Queenstown, we spend some nice afternoons there with my family as the playground/restaurant/beach combo proves to be very convenient for all involved!
Describe your style?
I like warm minimal styling, no clutter yet have enough personable items in my home so it resonates with who we are as a family –  many of my furnishing/home ware choices are informed by the brands that we carry at SLOW as I have been buying Danish brands since our first house build many years ago -  functional, simple and timeless in their essence.          

#Palmbeachcollection On Instagram